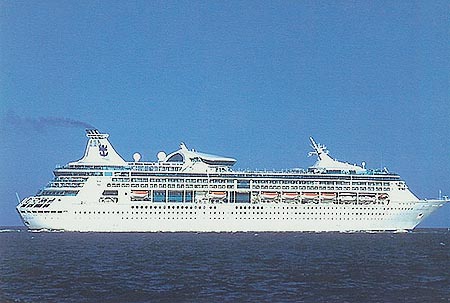 See that ship?  I'm going to be on it tomorrow.  Which means I won't be able to mock to the extent to which you have all grown accustomed for the next 5 days.  But Holmes and Dame and Bunny have promised to keep you all entertained in my absence.
Now, I'm totally obsessive, which means I won't be able to resist paying whatever astronomical charge the ship will have for internet access to see what all of the wacky celebrities are up to.  And, if I'm so inclined, I might opt to mock them.  But I'm not making any promises.
You'll have to carry on without me.  All 15 of you.